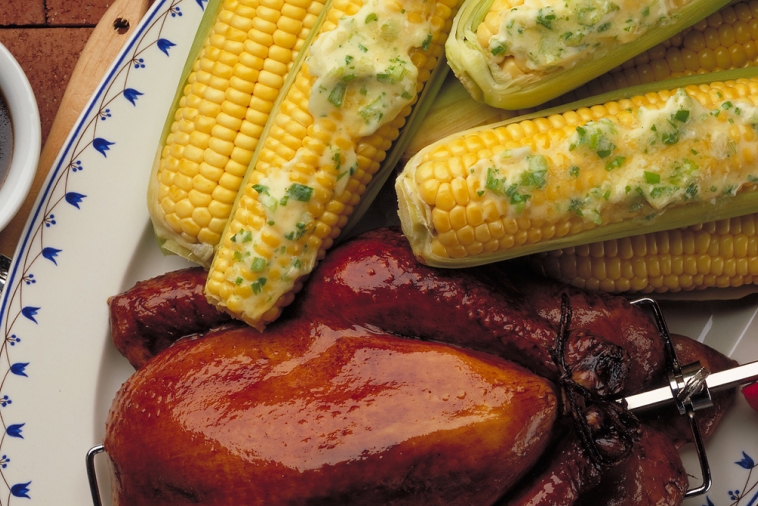 Melt a small amount of the butter in a saucepan. Sauté garlic until tender and no coloration. Add remaining butter, honey and soy sauce. Cook and stir until mixture comes to a boil. Cool, stirring occasionally.
Brush liberally over whole chicken on the spit or chicken pieces, ribs or ham steaks on the grill.
This article has been written by dairyfarmersofcanada.ca with the title Honey Garlic Butter Baste | Canadian Goodness . Please share if useful.